Here are the answers to common questions about the screening in LA on July 25.


1. If you want to attend, you must have received an invite from David and Mark AND you must have RSVP'ed to the address provided in the invite. Only people who have RSVP'ed to that address will be admitted.


2. We haven't been confirming RSVP emails, but if you're concerned, feel free to send a second email asking for confirmation.
3. The theater could end up being full, in which case not everyone who RSVP'ed will get in. Best to get there a little early, as seating is first-come first-served.

I gotta admit...I've been having fun re-decorating! Here's another new picture.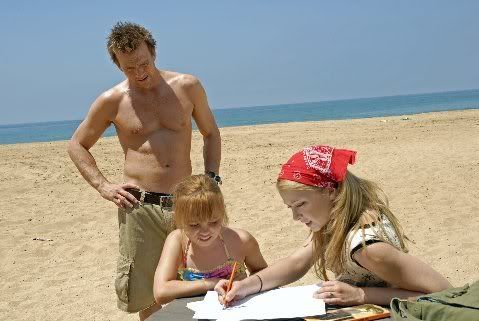 That's Sean Patrick Flanery (Noah), Adair Tishler (Julia), and Elisabeth Harnois (Piper).

Wondering how you know Adair? She was terrific this year in the hit show Heroes where--small world--she worked with Clea DuVall, who plays Jen in TIH.