Again, these are fan art. Manips (which always sounds like a body part to me, but hey...). These are not real pics of Priestly.


Two more submissions from TIFs this week, and they are kicking!
First, Sylph gets credit for not just a fine 'hawk, but for working in the beach. If you've been keeping up on your Ten Inch'ing, you'll know the beach features prominently in the story.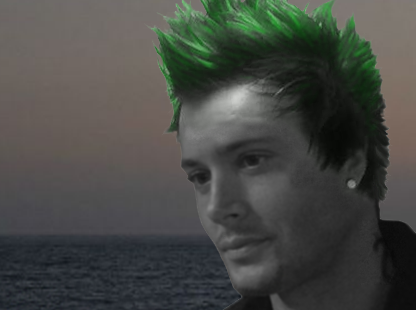 Nice work, Sylph!


Next, check out this pic from Adlin, an indie film friend in Puerto Rico:
Adlin, the guys and I are especially impressed with the goat and the neck tat. Well done!


Thank you both for sending these. We're LOVING it!
Question, comment, or more photoshops? Send them to Ten Inch Hero gang at
TenInchHero@gmail.com.